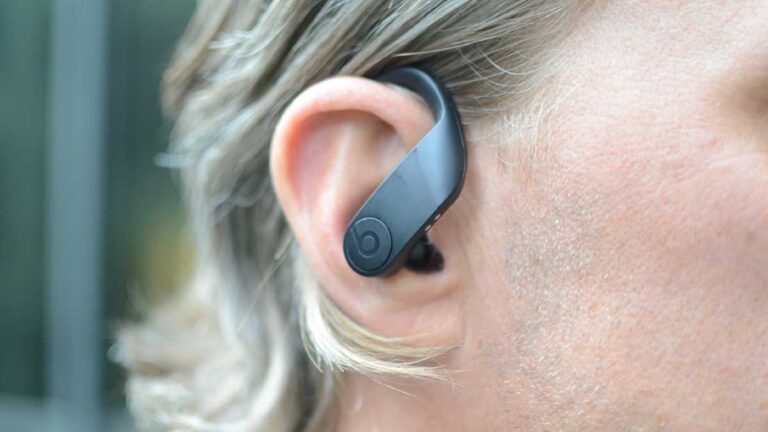 Beats by Dre has been a member of Apple's family for a few years, which means it has access to some of Apple's technology in exchange for a trendy audio brand.
That means you'll get the same H1 chip in the Powerbeats Pro earphones, which makes matching with iOS devices a breeze. It also handles switching between the two different earbuds and "Hey Siri" support, as well as reducing battery usage.
As a result, Beats is positioning itself as a brand that creates headphones for all people. And Android users are affected. It doesn't want you to believe it's only useful if you have an iPhone.
That means you can use the Powerbeats Pro with any handset, not just iPhones, and still get long battery life, great audio, and a comfortable fit.
Application Download
The first step is to download the Beats app to your tablet, which wasn't available when Powerbeats Pro was first released. It's free on the Play Store and allows you to monitor your battery life as well as access a few main features.
$199.95
in stock
12 used from $125.59
Last updated on November 29, 2023 10:42 pm ⓘ
How to connect Powerbeats Pro to your Android phone
As you would expect, connecting the earphones to your Android phone is similar to connecting any other Bluetooth earphones or speakers.
Launch the Bluetooth settings on your Android Phone (Settings > Bluetooth) 
Tap to pair a new device
Open your Powerbeats Pro case with the earphones inside
Once the Powerbeats Pro appears, tap on them in the list on your phone
If they don't show up in the list, press and hold the little button inside the case until the LED light on the front pulses. Now it should appear on the list, and you can select it.
You can see a choice to allow access to your contacts/phones after you've completed the pair stage, which you'll use to make and receive calls. The phone and the Powerbeats Pro are now linked.
What features do you get after pairing Powerbeats Pro to an Android phone? 
You'll get all of the standard functionality you'd expect from a pair of wireless earphones linked to your phone once they've been paired.
Play and pause music with a single press of the multi-function button (both ears)
Skip back or forwards with a triple or double tap of the multi-function (both ears)
Volume up and down using the volume rocker switch (both ears)
Use both or either individual earphone to make/receive calls
When combined with an Android phone, one feature is missing: "Hey Siri" support. Since, of course, Siri isn't available on Android phones.
The app also allows you to check battery levels, something you couldn't do before. When the earbuds are attached and the software is enabled, you can reliably check your battery level and even have it appear in a drop down notification widget.
Thankfully, the Powerbeats will last up to 9 hours outside of the charging case, so you'll never have to worry about running out of juice.