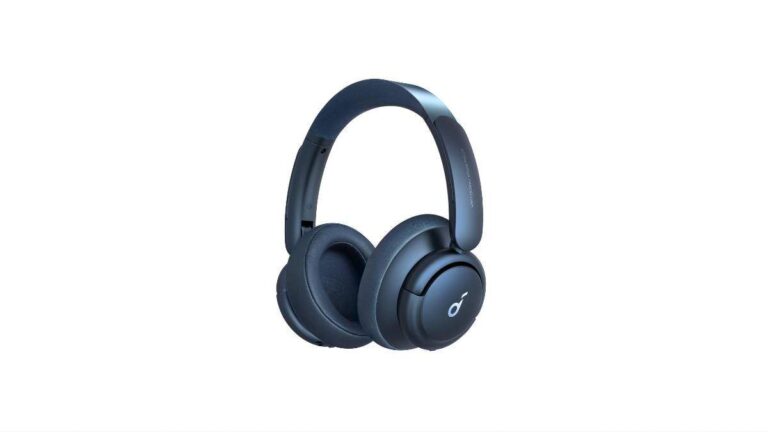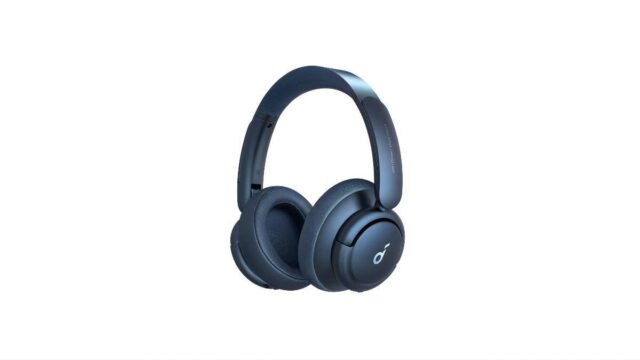 The Anker Soundcore Life Q35 Wireless is a successor to the Anker Soundcore Life Q30 Wireless. They feature an enhanced mic performance and support the LDAC codec, which is excellent if you prefer to listen to high-resolution music. They look and feel pretty similar to the previous version. Its active noise canceling (ANC) performance, on the other hand, falls short of that of its predecessor and might be uneven depending on fit. On the plus side, owing to their companion app, they still have a customized sound profile and come with a few extra accessories including an audio cord with a built-in mic, a carrying bag, and an aircraft adaptor.
Soundcore by Anker Life Q35 Multi Mode Active Noise Cancelling Headphones, Bluetooth Headphones with LDAC for Hi Res Wireless Audio, 40H Playtime, Comfortable Fit, Clear Calls, for Home, Work, Travel
3 new from $129.00
Free shipping
as of November 29, 2023 8:28 pm ⓘ
Features
Gold Standard of Sound: Custom silk-diaphragm drivers accurately reproduce music across a wider frequency range and cut out distortion to deliver sound that's both Hi-Res Audio and Hi-Res Audio Wireless certified.
LDAC Technology: 3 times more data is transmitted to Life Q35 active noise cancelling headphones than via standard Bluetooth codecs. This lossless transfer ensures you hear every tiny detail in the music.
Multi-Mode Noise Cancelling: 2 microphones on each earcup detect and filter out distracting noises in your vicinity. Switch between Transport, Outdoor, and Indoor modes for a tailored noise cancelling experience.
Comfortable and Convenient: Life Q35 active noise cancelling headphones can be worn all day thanks to their lightweight build and memory foam padded earcups and headband. A built-in sensor detects when they're removed from your ears and instantly pauses the audio.
AI-Enhanced Calls: The beamforming microphones on Life Q35 active noise cancelling headphones pick up your voice with incredible accuracy by using an AI algorithm that's been tested thousands of times. Calls sound crisp, clear, and free of unwanted noise.
Style
The Anker Soundcore Life Q35 and the Anker Soundcore Life Q30 Wireless are very identical in appearance. They feature a dark blue satin finish and a basic design. In contrast to the previous version, the brand marks on the ear cups are now blue as well, making them less noticeable.
Comfort
The Anker Soundcore Life Q35 headphones are lightweight and comfy. They clamp down a little tighter than the Anker Soundcore Life Q30 Wireless, but not too much. They also have a low weight to them. However, the cushioning on the headband appears to be minimal, and it may get unpleasant if used for lengthy periods of time.
Controls
The control method of the Anker Soundcore Life Q35 is excellent. Only the right ear cup has a touch-sensitive surface, while the majority of the controls are physical buttons on the underside of both cups. You can play or stop audio, change volume, and cycle through several ANC settings, including 'ANC,' 'Transparency,' which lets you hear what's going on around you without shutting off your audio, and 'Normal,' which is the off option. By touching and holding the right cup for two seconds, you may switch between 'Normal' and 'Transparency' mode. You may skip the track ahead or backward by holding down the volume up or down for one second, or activate voice assistance by holding down the play button for two seconds. The buttons are clicky and simple to operate. When altering ANC settings, there are voice cues, however there are no sounds for the other commands.
Breathability
The breathability of these headphones is average. They cover the entire ear and can trap heat, causing your ears to become hot. If you're wearing them at your desk, you shouldn't sweat much more, but they may get more uncomfortable during physical activity.
Portability
The Anker Soundcore Life Q35 is a good portable option. They're a little bulky, and even though the ear cups can rotate to rest flat, they're still difficult to transport. Fortunately, they come with a protective case to protect them, but it will still take up space in your suitcase or backpack.
Case
Anker's Soundcore Life Q35 comes with a nice carrying case. It's a little more rounded than the Anker Soundcore Life Q30 Wireless, but not much else has changed. It includes a full-length zipper and a little bag inside for storing the wires and aircraft adapter. It should keep your headphones safe against moderate water damage and drops.
Build Quality
The Anker Soundcore Life Q35 is constructed well. They're comprised of solid plastic and a silicone-like substance, with a metal plate in the headband for added stability. The headband and ear cups are padded with imitation leather. They appear to be able to withstand a few accidental spills or falls without suffering too much harm. The cushioning on the headband, on the other hand, might wear down with time. They also don't have an IP rating for water resistance, which we don't test for right now.
Stability
The Anker Soundcore Life Q35 headphones are fairly stable. They should stay in place while you work at your desk, but they may slip off if you move your head around a much. Fortunately, its wireless design prevents the possibility of an audio cord tangling with something and yanking them off your head.
Bluetooth
The Bluetooth connectivity of the Anker Soundcore Life Q35 Wireless is excellent. They feature NFC pairing and can pair with up to two smartphones at once. While their latency is a little high on PC, it is much lower on iOS and Android, which is ideal for streaming videos. However, because various applications and devices compensate for latency in various ways, your mileage may vary in real-world use. These headphones also support the AAC and LDAC codecs, allowing for high-quality audio streaming. However, we do not currently assess their performance in this area.
Wired
You may use the 1/8″ TRS to 1/8″ TRRS connection that comes with the Anker Soundcore Life Q35 to passively listen to audio. It also includes a built-in microphone for taking calls or chatting with others. They also provide a USB-C to USB-A charging connection as well as an aircraft adaptor.
Pros and Cons
Verdict
The Anker Soundcore Life Q35 is suitable for a variety of applications. Although they feature a bass-heavy default sound profile, you may tweak it using their graphic EQ and presets to your satisfaction. You can spend long days travelling or at the workplace without too much of an issue thanks to their comfortable fit, long-lasting battery life, and ANC that performs a wonderful job of filtering out sounds around you. They also feature a strong overall microphone, allowing you to take calls while being easily heard. They do, however, have a hefty design that can slip off your head when you're jogging or working out.