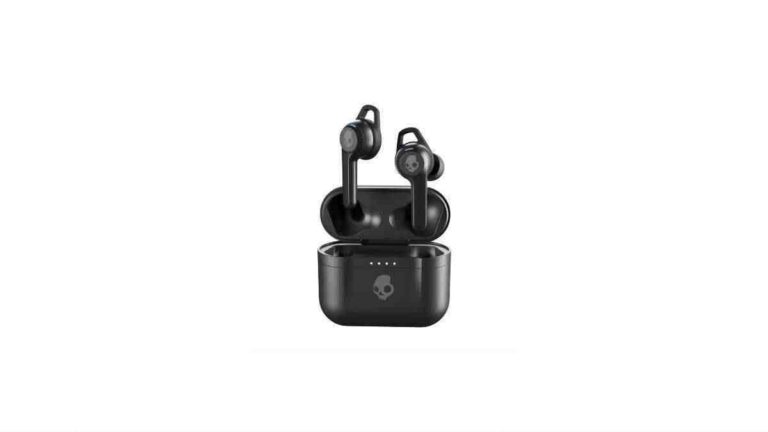 The Anker SoundCore Liberty Air 2 is an excellent pair of fully wireless headphones that offer some high-end features like wireless charging and a dedicated companion app, and are a good update over the previous generation. They have a well-balanced sound profile with a little more bass kick, but they should be suitable for most genres. They also have a good amount of noise isolation and long battery life for totally wireless headphones.
Anker Soundcore Liberty Air 2 Wireless Earbuds, Diamond-Inspired Drivers, Bluetooth Earphones, 4 Mics, Noise Reduction, 28H Playtime, HearID, Bluetooth 5, Wireless Charging, for Calls, Home Office
5 new from $73.99
12 used from $50.24
Free shipping
as of November 28, 2023 1:25 pm ⓘ
Features
Incredible Sound Loved by 20 Million+ People
Diamond-Inspired Sound: Inspired by the ultra-hard structure of diamonds, Liberty Air 2's driver domes maintain their rigidity even when vibrating at high frequencies. Music is reproduced with a 15% larger frequency bandwidth for clear treble and 2× more bass.
Perfect for Home Offices: Each earbud is equipped with two microphones and cVc 8.0 noise reduction technology. Environmental noises are reduced by 60%, while 95% of your voice is retained so you sound louder and clearer on the other end.
Up to 28 Hours of Playtime*: A single charge gives you a full 7 hours of listening, while the charging case extends it to 28 hours of playtime. And when the case needs a power boost, simply set it down on a wireless charger.
HearID Technology: Take the test to create a custom set of EQ settings that are optimized for your ears. HearID maps your hearing sensitivity at multiple frequencies and intelligently analyzes the results to give you a truly personalized listening experience.
Style
The Anker SoundCore Liberty Air 2 has a design that is remarkably similar to the original. Our unit has a lovely matte black finish that shouldn't draw as many fingerprints as the previous version's shiny black finish, and the bottom of the stems has a small splash of red color. They appear to be significantly more expensive than the original SoundCore Liberty Air. If you don't like the stem design, the Anker Soundcore Liberty 2 Pro looks more like an earphone.
Comfort
The Liberty Air 2 is a comfy pair of headphones, albeit their in-ear fit may not be for everyone. They come with five different silicone tip sizes to guarantee that you receive the best fit possible. Check out the Google Pixel Buds 2020 Truly Wireless, OnePlus Buds Z Truly Wireless, or Mpow X3 Truly Wireless if you want a pair of truly wireless headphones that are even comfier.
Controls
The touch-sensitive control method of the Anker SoundCore Liberty Air 2 is decent and vastly improved over the prior generation. Unfortunately, the headphones only include four programmable controls: a double-tap and a long hold on each ear, which can be adjusted via the accompanying app. There is no tactile feedback on the touch controls, and you only get aural cues when turning on/off the headphones or pairing them. If you like tactile buttons, the Anker SoundCore Life P2 is a more cheap option.
Breathability
The Liberty Air 2 doesn't retain heat within your ear like most in-ear headphones, so you shouldn't notice a difference in temperature while wearing them. As a result, they're an excellent choice for sports because you won't sweat as much as normal.
Portability
These fully wireless headphones are extremely compact and light, making them extremely portable. Their charging case is also on the compact side, so it should slip into most pockets or bags with ease.
Case
The Anker SoundCore Liberty Air 2 charging case is excellent. It now incorporates wireless charging abilities that should work with any Qi-enabled charger, and the matte finish gives it a somewhat more luxurious feel than the previous edition. While we don't test this, we did try it on a few other wireless chargers around the office and observed that it looks to be highly sensitive to charging pad positioning, and we had to place it in the exact right spot to ensure charging.
Build Quality
The Anker SoundCore Liberty Air 2 has a good build quality. Compared to the Anker SoundCore Liberty Air, the earbuds and case feel less plasticky and slightly more premium. The casing appears to be of decent quality, with a robust hinge that isn't unstable or loose, and it should be able to resist a few drops or bumps without being damaged. We don't currently test for sweat and water resistance, although the headphones are rated IPX5 for sweat and water resistance.
Stability
Once you've found the right fit with the provided tips, the Anker SoundCore Liberty Air 2 feels pretty stable in your ear. When you get a good seal, the buds should stay in your ear even during runs or light workouts, just like the Anker Soundcore Liberty Air 2 Pro Truly Wireless. Unfortunately, they don't have the option of adding stability fins, which would help even more.
Noise Isolation
The noise isolation of the Liberty Air 2 is excellent. They can passively isolate against more background noise than certain ANC-equipped headphones, such as the Skullcandy Indy ANC True Wireless or the Razer Hammerhead True Wireless Pro. They do a decent job of blocking out background talk, so they're an excellent choice for the office assuming you've established a proper seal with the provided tips. Unfortunately, they perform poorly when it comes to shutting out the rumbling of a bus or plane engine.
Battery
Overall, the battery life of the Liberty Air 2 is mediocre, but it is adequate for fully wireless headphones. Their continuous battery life is good, and their overall battery life of about 26 hours is excellent. You can listen to one earphone while charging the other. Check out the Boltune BT-BH024 Truly Wireless or the Anker Soundcore Life Dot 2 Truly Wireless if you want headphones with even longer continuous battery life.
Bluetooth
The Liberty Air 2 are completely wireless Bluetooth headphones. These headphones, unlike the first version, now support aptX, which is a welcome feature.
Sound Profile
The Anker SoundCore Liberty Air 2 has a reasonably well-balanced sound profile that is slightly bass-heavy but not excessively so. Their mid-range is significantly recessed, which may drive leads and vocals to the back of the mix. Overall, these headphones will appeal to aficionados of thumping bass, however they should be suitable for a wide range of genres. They also have a companion app with a plethora of presets from which you may choose the one that best matches your needs.
Bass Accuracy
The bass accuracy of the Anker SoundCore Liberty Air 2 is amazing. They're slightly overemphasized in the low-bass register, giving them a thud that should appeal to aficionados of dubstep or EDM. The rest of the range evens out a little more, resulting in a deep, well-balanced, and snappy bass response that isn't muddy or boomy.
Mid Accuracy
The mid-range accuracy of the Liberty Air 2 is excellent. Despite the fact that this range is fairly flat, it is sadly underemphasized throughout the frequency range. Leads and vocals may sound slightly distant, weak, and pushed back in the mix as a result of this.
Treble Accuracy
The treble precision of the Liberty Air 2 is superb. They fit our target curve quite well, and though the upper mid-treble range is little over-emphasized, they shouldn't sound harsh or piercing.
Imaging
The stereo vision on the Liberty Air 2 is fantastic. For the whole spectrum, the group delay is below the audibility threshold, ensuring a tight bass and transparent treble reproduction. Our test unit's L/R drivers were also very well-matched. This is necessary for correct placement and localisation of things in the stereo picture (such as voices or footsteps). These findings apply to our device only; yours may function differently.
Passive Soundstage
The soundstage is poor, as it is with all closed-back in-ear headphones. This is because stimulating the pinna's resonances is crucial to creating an out-of-head and speaker-like soundstage (outer ear). In-ears and earbuds are designed in such a way that they completely bypass the pinna and do not interface with it.
Leakage
The leaking performance of the Liberty Air 2 is exceptional. They don't leak much audio and shouldn't bother anyone nearby.
Noise Handling
The noise management of the microphone is merely passable. In very quiet conditions, the person on the other end of the line should be able to hear you, but in even somewhat loud circumstances, such as a busy street, you are unlikely to be heard.
Microphone Recording Quality
The Liberty Air 2's microphone recording quality is acceptable. The speech recorded with this microphone, like other Bluetooth headphones, will sound muffled and lacking in depth.
Application Support
The specialised companion app for the Liberty Air 2 is excellent. It has 20 EQ presets and an 8-band graphic EQ to allow you to completely personalise your sound profile. Anker's HearID technology is also included in the app, which provides a custom EQ for you. While we don't test this, we did try it in the office and discovered that it didn't make a significant difference. Check out the Nura Nuraloop Wireless if you want wireless in-ears with a more amazing bespoke customised EQ. You can also button-map the four accessible touch-sensitive buttons using the Anker Soundcore app. Consider the JLab Audio JBuds Air Executive Truly Wireless if you prefer something with EQ presets integrated in into the earphones.
Pros and Cons
Verdict
The Anker SoundCore Liberty Air 2 completely wireless in-ears are good for a variety of situations. They're reasonably comfy for in-ears, and they have a secure fit that makes them suitable for sports. They block a lot of background noise and have a long battery life, so they're also suitable for workplace use. They feature a dedicated companion software with a full graphic EQ so you can fine-tune the sound to meet your particular taste, and their sound profile is broad enough for most music genres.